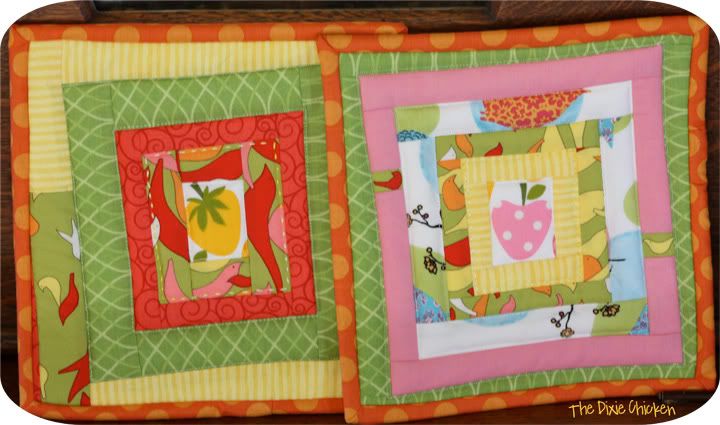 I finally finished my scrappy pot holders, so I'm ready to bake!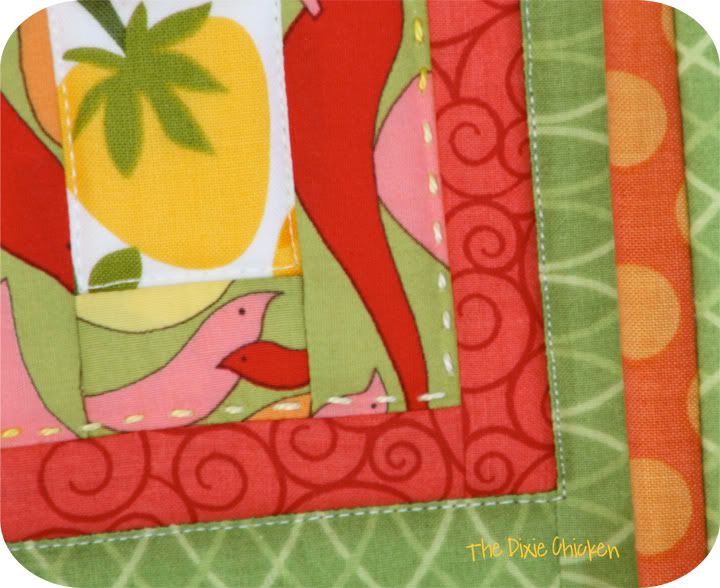 They are machine and hand quilted. This was my first attempt at hand quilting, and it's certainly not perfect, but I love the overall effect. I used Perle 5 Cotton, and I got the hang of it fairly quickly. I'm sure I'll get better with practice.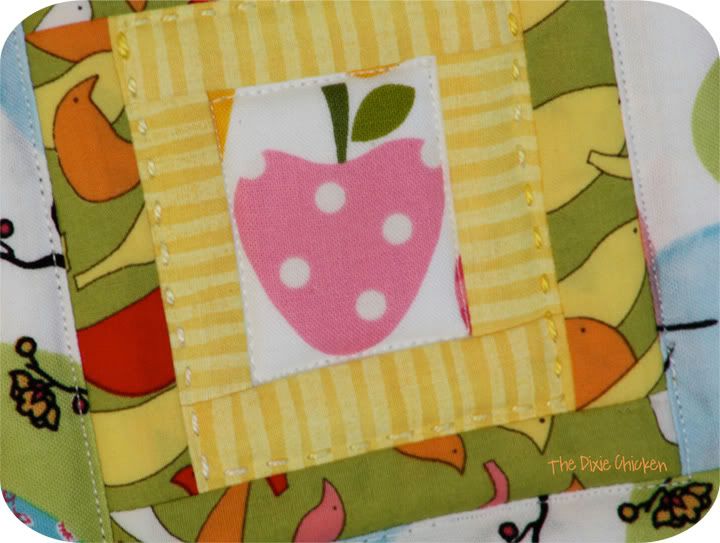 I've also started another quilt, so there will be more to come on that soon!